Our products
About our products
We release digital modelrailway control system such as DCC and Marklin Digital.
Our system is based on open hardware, e.g. Arduino. You can easily customize our system.
DSair2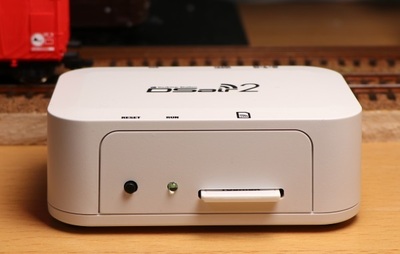 DSair2 is a command station that remotely controls DCC and Marklin digital locomotives and turnouts using Wi-Fi from smart phones and tablets. Application installation, external Wifi router etc are unnecessary at all. DSair becomes an access point for standalone operation. There is no limit on the number of connectable smartphones.
Unlike other companies, DSair2 realized DCC in a compact size, and furthermore, using FlashAir which is a Japanese-made wireless SD card, incorporating DesktopStation's original software, and using the world's only web application method at the DCC command station.
Multiple smartphones can be connected to a single DSair with your friends at the party or at home. Please enjoy locomotives and accessory control in various styles while moving about wirelessly.
FlashAir SD card, feeder cable and Main power supply are excluded in the package.
Expert kit includes parts which need solder yourself. FlashAir, Feeder cable and Main power supply is not included. You have to configure FlashAir yourself. Please check instruction to setup FlashAir.
The wiring is very easy like the follwoing! You don't need Wi-Fi router, PC and so on. DSair2 has internal Wi-Fi station. Connect directly to DSair2 via your smartphones!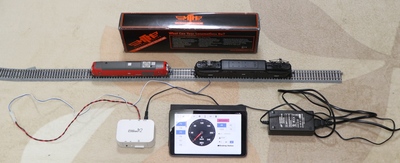 We provide very useful instructio video for KIT assembling.
The details are descibes in DSair wiki.
DSair2 Leaflet rev.6 (English)
DSair2 PDF Instruction (English)

Main Power supply, feeder cable are not included in the package. Please order as a option.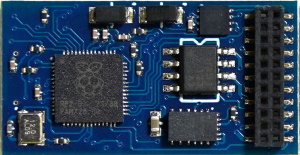 SmileSound is a new open source based DCC sound decoder designed in Japan. It achieves 10 simultaneous sound outputs, which is equivalent to the performance of high-performance overseas sound decoders. The speaker supports general specifications of 4-8 ohms. Motor control functions (including BEMF), AUX functions, and RailCom (BiDi) are also supported.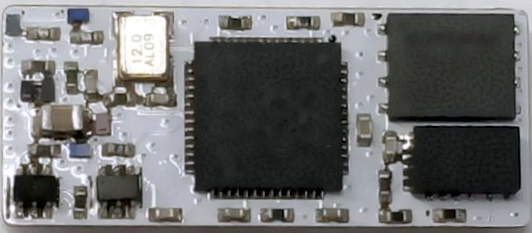 SmileSound can be written in scripts using CSV files so that users can freely develop their own sound data. SmileSound has a unique interpreter engine that can execute more than 10 sound programs (internally called "SoundFlow") written in CSV files at the same time, enabling richly expressive sounds. SmileSound is capable of simultaneously executing more than 10 sound programs written in multiple CSVs (internally called SoundFlow), enabling richly expressive sounds.

Around the summer of 2022, we will offer a limited distribution for a fee for development collaborators, mainly those who possess software and hardware technologies.
We are providing 2 scale types of decoders.

(1)SmileSound STANDARD (MTC21, NEM652)
SmileSound STANDARD is HO scale decoder. The size is 30x16mm. Support MTC21 and NEM652. You can use max 1.5A motor. We have a plan to support PluX22.
(2) SmileSound MINI (Next18)
SmileSound MINI is an ultra-compact, 25x10mm size board for N gauge applications, capable of delivering up to 0.5A of current, which is sufficient for N gauge applications. Despite its small size, it is the smallest among Japanese DCC manufacturers, yet offers a highly functional sound decoder. Powered by Nagoden.
Mint tin DCC/Marklin controller (twayDCC product)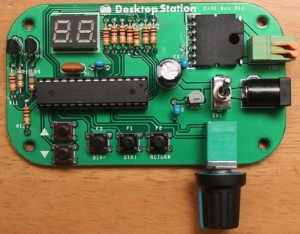 Mint can is a command station compatible with DCC / Marklin Motorola, also the world's smallest all-in-one command station. Desktop Station developed and sold until the middle of 2017, but currently TwayDCC provides this product.                 This controller is perfect for mint cans ALTOIDS board size. It is very small and inexpensive, but you can drive locomotives, turnouts, write CV.
The details are descibes in Mint tin DCC controller wiki.
Please prepare Main power supply, feeder cable yourself.
Safety Notes
Please note the followings.
Recommended voltage range: 12V to 18V.
If you used N gauge, you will use 12V. If H0, use 12V or 15V or 16V. If you are Marklin user, use 18V.
Avoid short circuit and over voltage, over temperature. This hardware has protection function but not perfect in any case.
This hardware does not ensure to work all of locomotives and DCC or MM2 decoders.
Required the other parts
(if used DSshield) Arduino UNO (compatible one may be available.)
Wire to rail
DC power supply with cebter plus

and output connectr is 2,1x5,5mm. The voltage depends on your model railway system. See the followings.
If use marklin H0, 18V powersupply and output current is required 2Amp or more.
If use DCC H0, 12V to 16V power supply and output current is required 2Amp or more.
If use DCC N, 12V power supply and output current is required 2Amp or more.